In this weeks Weekly Jump, it was revealed that Super Saiyan Blue Goku & Vegeta and Android 16 & 18 are playable in Dragon Ball FighterZ. Also revealed were new details on online play and story mode.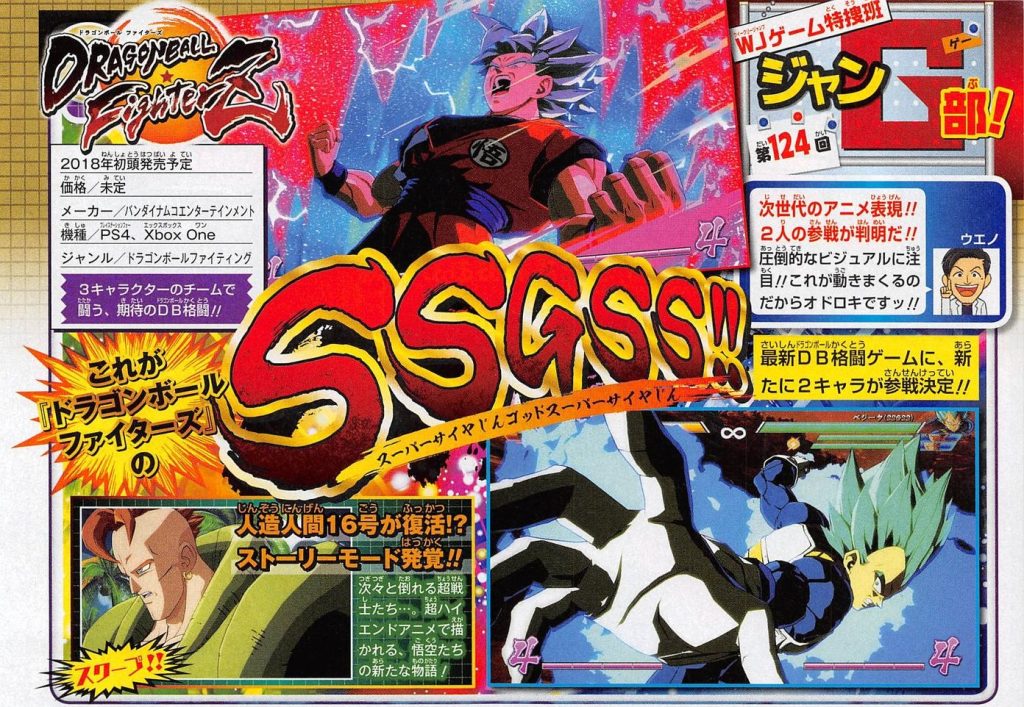 Super Saiyan Blue Vegeta has Final Flash, Super Saiyan Blue Goku has God Kamehameha 10x, Android 16 has Hell's Flash, and Android 18 has Accel Dance. Android 17 is featured as an assist for Android 18, but there is no confirmation if he's on the roster. The roster now consists of SSB Goku, SSB Vegeta, Android 16, Android 18, SS Goku, SS Vegeta, Gohan, Cell, Frieza, Majin Buu, Trunks, Krillin, and Piccolo.
---
Story & Online Details
The story mode will feature a new story, featuring a revived Android 16. Descriptions say super warriors fall one by one, and it's a new story for Goku and the Z-Warriors, in high-end animation. Online play has already been revealed to feature regular online modes, but will also include a 3v3 match with different players controlling each character.
Dragon Ball FighterZ will hit PlayStation 4, Xbox One, and PC in early 2018. The closed beta will be live September 16-18, with signups opening on August 22. 
---
Update: 10:50 AM
V-Jump scans are live. Will update with translations.